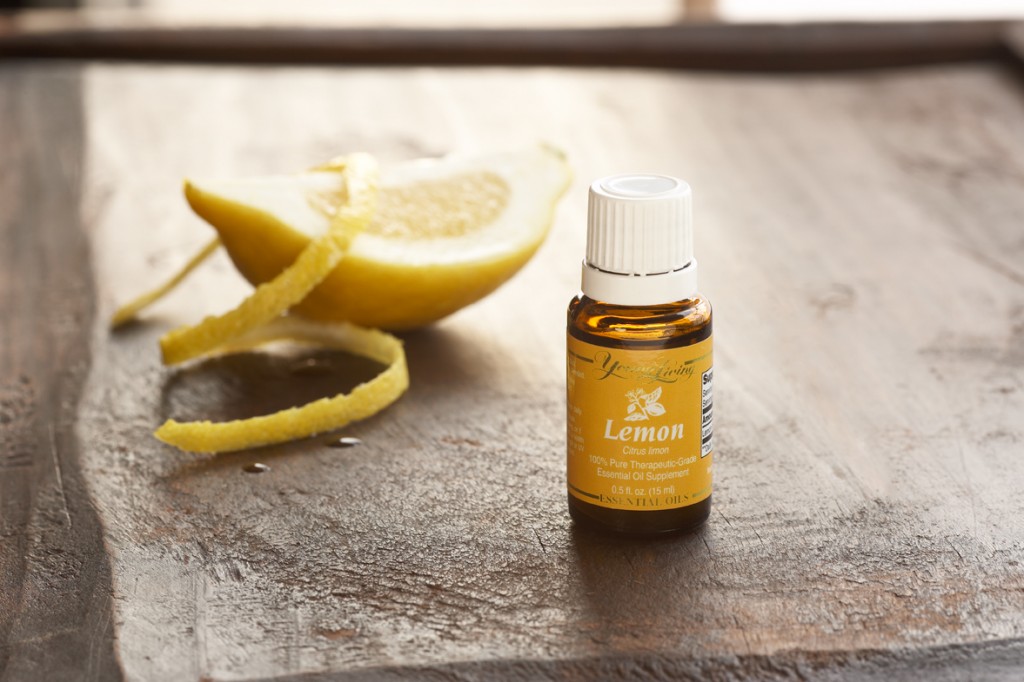 NETI POT
The net pot is a plastic, copper, ceramic or stainless steel container used to clean the nasal cavity. It is a nasal irrigation used to treat allergies, sinus problems or colds. To find more information on the correct way to use the net pot, reasons for usage, how often to use it, what kind of net pot is best and cautions to be observed go to www.netipotter.com/faq.
A Young Living Essential Oil Neti Pot Sinus Rinse Recipe:
5 drops Lavender
5 drops Tea Tree (Melaleuca Alternifolia)
8 tbs. of unionized sea salt
Mix oil and salt very well. Store in a covered glass jar. To use in the net pot mix 1/4 tsp. of salt mixture in 1 cup of warm distilled water.
SINUS CONGESTION
Using Young Living Essential Oil:
Place one drop of peppermint on the roof of your mouth.
Place peppermint or lavender behind ear lobe.
Use deep relief roll on on sinuses (stay away from eyes).
---
Suggestions to help aide in the recovery of the Flu and Common Cold symptoms using Young Living Essential Oil  (not to take the place of medical advice)
HIGH FEVER: Place lavender on the bottom of feet, along forehead and back of neck.
FERVER BLISTERS: Apply Lavender 3 times a day or Apply 1 drop of frankincense 3 times a day.
NETI POT RINSE: go to health and wellness tips for complete information.
CONGESTION: Mix V6 oil and Clove Oil. Apply to chest from throat down and cover the lungs.
CLEAN AIR: Frankincense, RC, and Raven. A cleansing trio. Diffuse in bedroom every day for a couple of months.
CLEAR NASAL AND FACIAL CONGESTION: Place 1 drop of Valor on the bridge of nose between the nostrils and a drop on the throat.
NAUSEA: Diffuse Patchouli into the air or place a drop in the palm of your hand and inhale.
SINUS CONGESTION: 1 drop of peppermint oil on the roof of your mouth.
Place peppermint or lavender behind ear lobe.
Use deep relief roll on keeping it away form your eyes.
EAR PAIN: Rub outside of ear with Melrose Oil.
Mix 5 drops Basil Oil and 5 drops V-6 Oil together and apply 5 drops to a cotton ball and place in ear for 5-10 min.
COUGHS: Put on the bottom of your feet, Myrtle, Eucalyptus, and Peppermint.
Put 1 drop of RC oil on chest and 1@ on bottom of feet. If too strong on chest add V6 oil to dilute.
HEADACHE: Apply Deep Relief roll-on at base of neck or temples.
Put 3 drops of peppermint on a napkin and inhale.
Rub peppermint on temples, under nose, and on back of lower neck.
Put peppermint and lavender in a roll on and roll over temples and back of neck.
PREVENTION: A good habit to follow is putting a drop of Thieves essential oil on the bottom of feet morning and night.
IMMUNE BOOSTER: Raindrop in a Bottle
25 drops Valor
11 drops Oregano
5 drops Thyme
5 drops Cypress
5 drops Wintergreen
5 drops Marjoram
5 drops Peppermint
5 drops Aroma Siez
Fill 5ml bottle with the recipe for quick application. If you do not have anyone to put it on your spine put the oil on the bottom of your feet on the spinal reflexes. Applying the oil to both feet,  this point runs from the base of the big toe, all the way along the arch bone, to the heel. This is a great way to enhance the immune system. The Raindrop Technique is designed to bring balance to the body with its relaxing and mild application. The Raindrop Technique will help align the energy centers of the body.
---
Insomnia Young Living Essential Oil Aromatherapy Blends
10 drops Roman Chamomile
5 drops Clary Sage
5 drops Bergamont
or
12 drops Orange
8 drops Lavender
3 drops Valerian
2 drops Roman Chamomile
Directions: Blend oils in a clean, dark-colored glass bottle. Add 1-2 drops to a tissue and place inside your pillow to aid you in falling asleep. In addition rub a few drops onto your shoulders and the bottom of your feet.
You can also diffuse either of these blends during the hour before bedtime or set the diffuser on a timer in your room during the night.
---
DETOX BATHS
For some great recipes using apple cider vinegar to detox go to these websites to learn all about them. www.naturalnews.com/026910_apple_vinegar_cider.html or goodworkswellness.com/create-a-detoxification-bath-using-common-ingredients or www.ourlittleplace.com/detox.html to find the recipe that works best for you.
RELAXING BATH SALTS
Scoop a handful of Epsom salt and add 5-10 drops of your preferred oil. Mix the oil in the epsom salt, mixing them together then letting the salt  fall into the bath water and rinse hands.
Suggestions of Young Living Essential Oils to use:
ImmuPower- feel a cold coming on
Joy- some good old healing heart energy
PanAway-for pain and body aches
RC or Raven- chest or head congestion
Valor- balance your energy
Lavender- relieve stress and help relax
Eucalyptus-support lungs and breathing
---
First Aide
First Aide using Young Living Essential Oils
Insect Bites:  All these essential oils will work for insect bites: Purification, Lavender, Thieves, Peppermint.
Remove ticks with Peppermint oil.
Use Purification on a bee sting.
For fire ant bites apply Purification or Lavender.
Spider bites relived with  Purification and Lavender.
Bleeding:  all of these essential oils will work to stop bleeding: Lime, Lavender, Cypress, Helichrysum
Cuts will respond to all the above oils.
For heavy menstrual bleeding use a couple drops of Geranium on the stomach.
Nosebleeds can be stopped by applying a few drops of Lavender on the outside of the nose. Reapply every 20 minutes.
Mix 4 drops Myrrh, 4 drops Thyme, 2 drops Thieves, 2 drops Geranium essential oils and rub a drop on gums to help stop bleeding gums.
Use each night with Thieves toothpaste.
Burns: LAVENDER  Keep applying until it is healed. It also will prevent scarring. It will work on a chemical burn, steam burn, sunburn, heat burn.
Tender Tush has been used on radiation burns with success.
Sprains:  Try using Pan Away, Peppermint, or Deep relief roll on for pain. Melrose, Peppermint, Frankincense, Lavender for swelling.
Poison Ivy:  Purification on rash. Animal Scents Ointment with drops of lavender and purification in it. Apply to rash.
Fever:  These oils will reduce a fever: Idaho Balsam Fir and Peppermint on neck and forehead. Peppermint on the bottom of feet. Peppermint and Valor on bottom of feet. Thieves and Peppermint on bottom of feet. Deep Relief on bottom of feet.
---
Myra's Young Living Essential Oil Hair Mask
1/2 cup raw organic EV coconut oil
10 drops Young Living rosemary essential oil
10 drops Young Living lavender essential oil
Mix all ingredients together in a mason jar.
Apply as much as you need for hair length, to towel dried, freshly shampooed hair. Concentrate on extra dry areas, like ends. Put hair in a plastic bag and process for 30 minutes. If you'd like, let the hair air dry with the mask in and leave it in over night. Rinse with warm water in the morning or in 30 minutes. The mask is especially helpful for scalp conditions such as eczema by adding 10 drops of melaleuca essential oil. Increase the coconut oil by 1/4 cup.
---
A RECIPE TO HELP WITH TICKS – FLEAS – MOSQUITOS
Thanks, Nancy Swope – Follow her on Facebook
INGREDIENTS
1 cup water
2 cups distilled white vinegar (ticks hate the smell and taste)
2 tbs. vegetable or almond oil (both contain sulfur- a natural tick repellent)
Mix these ingredients together. Add to a 4oz., glass spray bottle to dispense. (Can buy through Amazon)
Leave enough room to add 24 drops of essential oil. Add 24 drops of Young Living Purification, Peppermint OR any Citrus Essential Oil to the 4oz glass spray bottle with the vinegar solution. These essential oils all repel ticks. My choice would be Purification. It contains Citronella that Mosquitos hate. Another great addition can be Eucalyptus which is a tick repellent. Spray this solution onto the pets dry coat. Stay away from their eyes, nose, mouth and genitals. When outdoors for prolonged periods spray 2-3 times a day or for repeated visits outside, re spray.
This is great for people, too. Spray on clothes, skin, and hair before you go outdoors. Reapply every 4 hours.
-Here are some more Young Living insect repellent Essential Oils for humans and pets.
Thanks, Jen Crippen
Use these Young Living Essential to address these pests:
Fleas and Gnats: Idaho Tansy or Peppermint
Fleas on Dogs and Cats: put a drop of Purification into the palm of your hand add a drop of carrier oil and apply it to the spine or belly
Ticks: a drop of Purification or Peppermint right on the tick to release it from the skin. (I did this with Peppermint, it works).  Treat the area with Thieves and then follow up with Animal Scents ointment.
Animal Scents ointment and Animal Scents shampoo are loaded with Young Living Essential Oils for added bug protection.
The Animal Scents Ointment is great for humans, too. Use it for cuts, scrapes, and bites. I have added Lavender and Copaiba to the ointment before putting it on an injury. It should be cleansed first with essential oils. Oregano or Tea Tree Essential Oils are great to use for cleansing.
If you happen to be a stung or get a mosquito bite apply Purification or Lavender to the area. Then apply the Animal Scents Ointment for added protection.