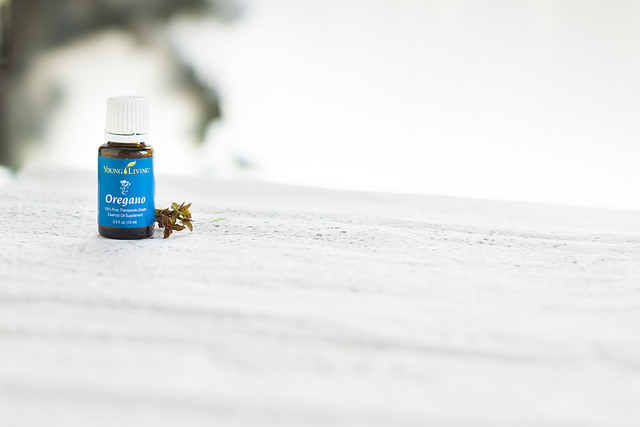 Young Living Lemon Essential Oil Uses
Cleaning
Fruit: 2-3 drops to cold water, wash fruit
Kitchen: 7 drops in spray bottle of distilled water, clean counter tops, fixtures, and butcher blocks.
Laundry: add a few drops to a cloth and add it to the clothes dryer
Carpet: put 4-7 drops on a cotton ball or diffuser pad and add it to vacuum cleaner bag. For a carpet freshener, add 20 drops of lemon oil to 1 cup of baking soda. Allow to set a few hours, then sprinkle carpet, vacuum.
Medicinal
Rub a drop for cold sores, bleeding gums, acne, oily skin, athlete's foot, varicose veins, and warts.
A couple drops in water to help heartburn, for a quick energy boost and alkalizes water, soothe sore throat, calm a cough, and reduce a fever.
Body
Reduces oily skin and hair. Make a spritzer for hair and skin by mixing 7-12 drops of oil to 2 oz. of distilled water in a spray bottle.
Add a few drops to shampoo rinse water.
Apply a drop to pimple.
When inhaled it reduces anxiety, helps with memory and thought clarity.
---
Young Living Grapefruit Essential Oil Uses
Medicinal
Add a few drops to your drinking water to use as a diuretic, helps remove unwanted
toxins and a great antioxidant.
It is an antiseptic for applying to bruises, wounds, cuts, and acne.
Diffuse or inhale for use as antidepressant.
Stimulates brain for clearer thoughts, more activity, and alertness.
Benefits digestive system by stimulating secretion of gastric juices and bile in stomach.
Works on lymphatic system to boost it up, removing toxins, helping arthritis, gout, and kidney stones.
Body
Add to favorite carrier oil to be rubbed in for fighting cellulite.
---
Young Living Rosemary Essential Oil
Rosemary is clarifying and invigorating. 
Used to fight fatigue, liver trouble, digestive problems, migraines and vertigo.
Helps with congestion, allergies, coughs, bronchitis and asthma.
Aids in indigestion and flatulence.
Massage into muscle to ease muscle pain. Stimulates the circulation.
May improve memory. A mood enhancer treating anxiety and tension.
Helps promote hair growth by stimulating the hair follicle.
Tones the skin keeping it taunt and healthy. Has cell regeneration properties.
---
Young Living Thyme Essential Oil
Thyme is cleansing, purifying and energizing.
It is antiseptic and anti-inflammatory. 
Used in treating viral infections, eczema, bronchitis, psoriasis, and insomnia.
Boosts the immune system to prevent colds and fever.
Used as a disinfectant to reduce salmonella and food poisoning from the kitchen.
Treat nail fungus with thyme.
Can normalize low blood pressure.
Keeps away mosquitos, lice, and bed bugs. Kills intestinal worms.
Stimulates the whole metabolism: circulation, digestion, nervous responses, and
secretion of hormones.
Memory booster and anti-depressant.
---
Young Living Marjoram Oil
Marjoram is warming and balancing.
Get relief from hay fever, sinus, congestion, asthma, stomach pain, headache,dizziness, colds, coughs with marjoram.
Used for treating diabetes, sleep problems, muscle pain, back pain and arthritis.
Promotes better blood  circulation.
Great for digestive problems such as liver disease, gallstones, gas, and stomach cramps.
Helps with feelings of grief and loneliness.
Has high levels of vitamin C and A.
---
Uses for Young Living Orange Essential Oil
Orange oil is cold pressed from the rind of the orange. The oranges were not sprayed with pesticides, so the rind is free from chemicals.
Orange oil lifts spirits, peace and happiness to the mind.
Aroma of orange is stimulating, improves alertness and elevates mood.
Olfactory immediately responds to the citrus aroma to bring messages to the brain.
Citrus  oils are anti aging, antioxidants, health promoting immune function.
Helps DNA to stay protected from being mutated into undesirable forms.
It is a cell protectant. Orange oil has 96% d-limonene that is a critical compound that assists in maintaining normal cell function and regeneration and defense.
Citrol which is in the oil is used to help control appetite.
Enhances metabolism.
Citrus oils work as a  diuretic.
Add a few drops to water, tea, smoothies.
Can be diffused into the air to freshen and uplift mood.
---
Cardamom Essential Oil
Cardamom oil is a member of the ginger family. That makes it very helpful for the digestive system. It stimulates digestion, heightening food absorption.
Cardamom can be used as a diuretic, eliminating toxins from the body.
It is excellent for heating up the body, causing one to sweat, keeping a normal body temperature.
Cardamom may help senility. It helps fight depression and reduces stress. Add drops of Cardamom to Epsom salts, toss in a hot bath to help relieve a stressful day.
Diffuse Cardamom for useful effects on your digestive system, respiratory system or help fight fatigue.
Put a drop in a capsule with vegetable oil and take as needed.
Cardamom can be used as a hair lightener. Combine distilled water, honey, and drops of Cardamom. It may also help relieve the symptoms of dandruff.
Cardamom can be used in many recipes to give that warm, sweet, spicy taste to many foods.
---
Evergreen Essence Essential Oil
The essential oils in Evergreen Essence are Blue Spruce, Ponderosa Pine, Scotch Pine, Red Fir, Western Red Cedar, White Fir, Black Pine, Pinyon Pine, other conifers.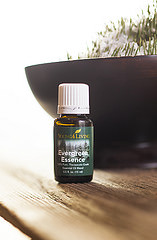 The essential oils that come together in Evergreen Essence are the sacred oils of Native American Indians. I love that this oil is from our land, indigenous to home. These sacred trees calm the mind and connect us spiritually. It helps to keep one focused and mindful, in control so not to react to the world around, just be in the world around. In other words, be in the world not of the world.
It helps us not to overreact to the stressful situations of everyday life.
These sacred oils that are combined together in this wonderful blend have many uses.
Here is a collective list of uses pertaining to all the oils in this blend.
* Supports respiratory system.
* Helps deep breathing, assisting asthma or bronchitis.
* Brain function. (Memory)
* Clears emotional trauma.
* Encourages cortisone production.
* Helps lower cortisol levels.
* Helps with anxiety (Relaxing)
* Releases sadness.
* Soothes stressed muscles.
* Brings clarity and vision.
* Immune boosting.
* Increases circulation.
* Pain relief. (Stiff sore muscles)
Diffuse. If one has a conflict, diffuse at bedtime.
Diffuse at Christmas dinner for an unforgettable event.
Apply on back of neck, throat, chest, bottom of feet.
Add Copaiba essential oil to Evergreen Essence and use for bones, joints, disc in the back and spine.