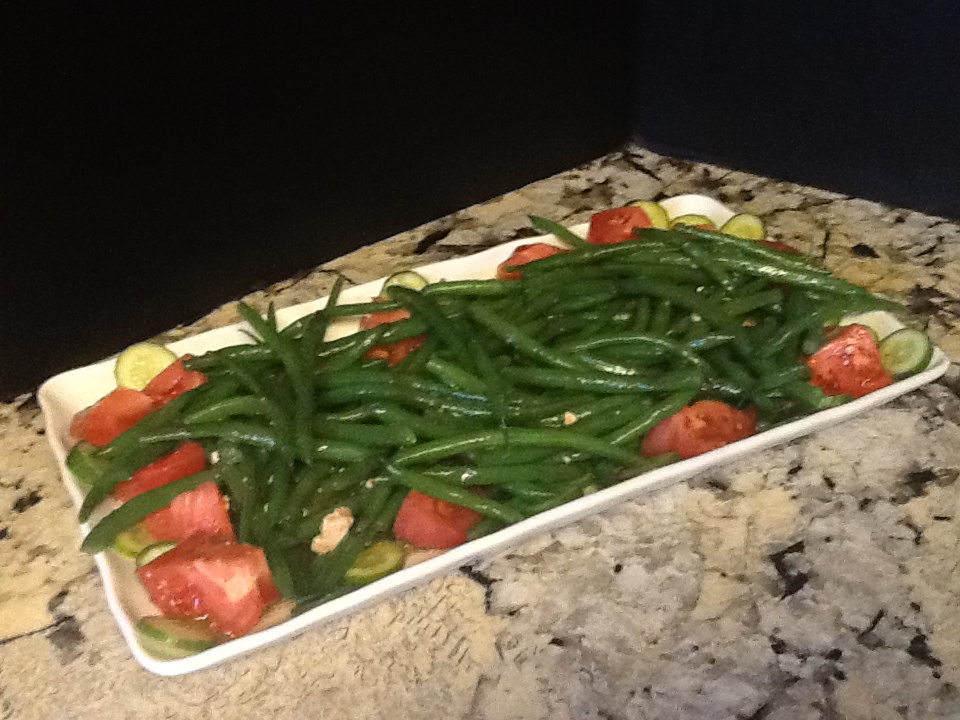 Salads are always quick, easy and so nutritious because most of the ingredients are raw. They are also pretty to look at. 
This salad contains:
*Green Beans.  Blanch the beans in boiling water for 3 minutes then put them in a
  ice bath to cool. Drain.
*Heirloom Tomatoes, cut up.
*Baby Cucumbers, sliced fine.
Pick out your favorite salad dressing. In a measuring cup, measure 1/2 cup. Add
1-2 drops of your favorite Young Living Essential Oil. Oregano, Basil, Thyme, Rosemary, Lemon, Lime, to say a few. Mix the drops of essential oil in the dressing and drizzle on the salad.