Green beans are good source of dietary fiber, are low in calories and have no saturated fat. Lots of vitamins and minerals.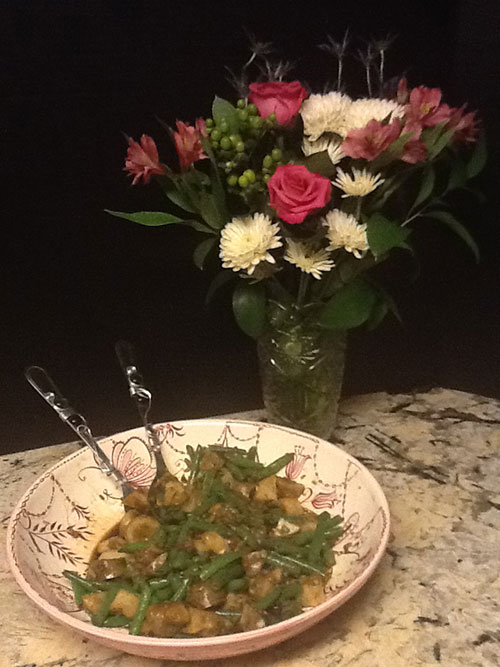 Ingredients
1 lb. washed green beans
1 1/2# washed sunchokes cut up into equal size pieces
1/4 cup diced up scallion
1 clove minced garlic
1/3 – 1/4 cup olive oil
4 drops lemon essential oil
1/8 cup balsamic vinegar
1 tbs. agave syrup
Juice of 1 lemon
sea salt to taste
crushed red pepper (optional)
Directions
Blanch green beans for 3 minutes then cool in ice water.
Boil the sunchokes, keeping them a little crispy, about 10 minutes.
Add the lemon essential oil to olive oil to mix it up.
In a large serving bowl add all the ingredient together and toss well.
I usually use a bowl with a lid so I can make it the night before and shake the bowl
upside down and right side up so the dressing coats the vegetables.
For additional information and uses of the oils mentioned here, please click here.